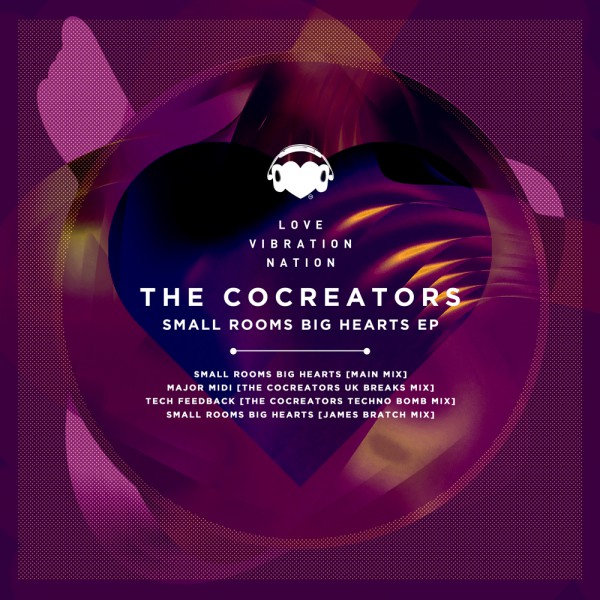 Out soon on Love Vibration Nation
The CoCreators have been tearing it up recently with chart-busting remixes of artists such as Coqui Selection, Mikel Gil, Rico Garcia, Luke Wheeler, Townsend, James Bratch, Loz J Yates and many others, enjoying over 40 chart […]
TOP 30 PROGRESSIVE TECH ( PLAYLIST/CHART – DECEMBER 2017 )
The Owners of Myhouseradio.fm Glen Williams and James Hall just wanted to say It makes us proud to announce that we have crossed a milestone in the history of our company. On the 1st of December, our company has reached its one […]
Thank You fans at streamfinder.com for nominating us.
You know it's the things like this that makes the work we do here at #myhouseradiofm worth every minute of the day.
Today we received a great email from Chris the Admin at 
****Press Release****
Since June, Love Vibration Nation (LVN) and Its Sub Label R3UK have scored 8 chart positions between
Traxsource and Beatport plus numerous other chart positions internationally and have been supported by huge
names in Electronic music such as Alex Sforzino, Dj Pierre, Anderson Noise, Treasure Fingers, Felix Da Housecat,
Sam Divine, […]
"The great thing about charging for your product," entrepreneur Jason Calacanis recently said, "is that […]
My House Radio Would like to welcome our newest collaboration outlet liveradio.ie to the My House Radio family.
Be sure to bookmark. In addition to carrying us, these folks are great and have everything your heart desires to listen to any time and all day. http://www.liveradio.ie/stations/my-house-radio
Enjoy MyHouseRadio? Spread The Word :)