MyHouseRadio Q&A with Legend DJ Spen and Debut of The Classic, Love Sensation coming out 10/5/18 with the great Susu Bobien!
DJ Spen – Quantized Recordings
This Month we at

My House Radio

are truly humbled and […]
Album tracks combined responsible for over 40 chart positions. Kiss FM Aus debuts Jerry C. King Psalm 23 at number 3 and invites CoCreators for special guest mix planned for Aug 24.
Florida, Australia, Peru (PRUnderground) August 20th, 2018

The last 6 months have been a whirlwind […]
House music and sampling always have, and always will, go hand-in-hand. Whether it's disco gems, soul classics or hip-hop anthems, it's part of the fabric that makes this genre […]
Conrad Rochester Q&A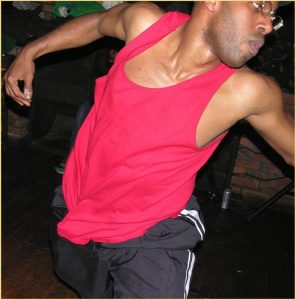 The Loft Practice Conrad Rochester
Where are you from??  Born in Brooklyn raised in lower East side.
How long have you been dancing? Started at the age of 9 & I've never stopped for over 40 years.
What/Who encouraged/inspired you to dance? […]